The News section includes an advanced News feed facility where News pages are tagged with one or more Categories.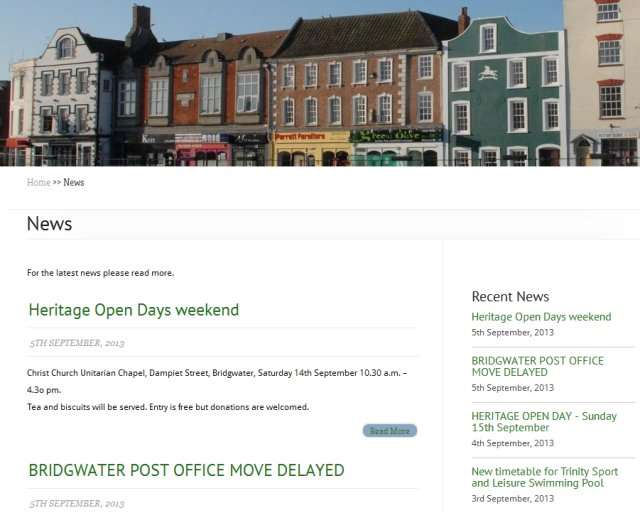 A News feed filter is set up on other pages in the right sidebar for chosen News Categories.
This means, for example, on the Chard Town Council website they have published News articles in one of two Categories, General News or the Mayor's Blog.
On the Chard home page in the right sidebar they have set up two News feed filters, one for general News articles and one below for the Mayor's Blog.
You are also able to put context-sensitive News filters on other pages. For example, on the Committees pages you only display News articles that relate to the respective Town Council committee, e.g. the Finance Committee, and on the Organisations pages only show News relating to Organisations.